When building or improving your existing student fitness center, you must make sure the needs of the students will be met. Below is a list of the top 6
college student demands regarding their student rec centers:
Free Access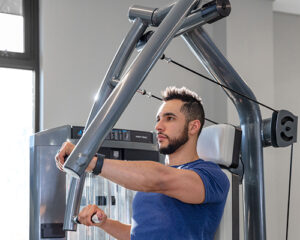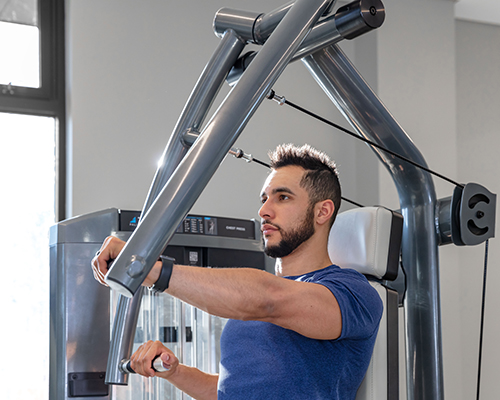 It's no secret that college students have little extra money to spend on fitness center membership fees. Offering your facility to them free of charge is a huge must! They will be more apt to use it and stay healthy through their entire college experience. If you absolutely cannot get around charging an access fee, make sure it's a reasonable amount.
Decent, Up-to-Date Equipment
No one wants to use a fitness center with run-down, poorly maintained fitness equipment, even if it is free of charge. If your fitness equipment is not up-to-date, students will show less interest in spending their time there. Upgrading your commercial fitness equipment regularly will keep students coming back for more.
Enough Equipment
There's nothing more frustrating than showing up to the gym and seeing that all of the machines you want to use are taken. Make sure your fitness center has enough of the high-demand pieces such as treadmills and ellipticals so there are enough machines for everyone to use at all times.
Regular Maintenance
Fitness equipment cannot simply be purchased and let go. Regular maintenance is required to keep the equipment working properly and safely. In order to get the best life out of your equipment and ensure safety, implement a regular maintenance schedule.
Cleanliness
Lack of cleanliness will not make students want to come back to your fitness center. Make sure you provide plenty of cleaning supplies located all around the fitness center so users can wipe down equipment after each use. A thorough cleaning of the entire facility should be done every day as well to prevent illness.
Good Ventilation
With people working up a sweat all day in your college fitness center, proper ventilation is a necessity. Fitness centers especially need good ventilation because not only is working out in a poorly ventilated area miserable, it can negatively affect health.