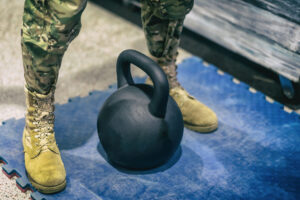 When shipping commercial fitness equipment to a government facility, there are extra precautions you have to take that you wouldn't have to at a civilian facility.
Complete Background Checks
Before setting up the delivery of commercial fitness equipment to a government facility, be prepared to complete a background check for anyone involved in the process. Background checks can take several weeks to complete, depending on the type of investigation being conducted. Therefore, allow an ample amount of time for the background check to process so there will be no delays getting your commercial fitness equipment delivered and installed on time.
Attain the Proper Approval
When entering a federal facility, you need to make sure you have all of the proper certifications and approvals, or you will not be allowed to enter the premises. Many of these certifications and approvals need to be renewed on an annual basis; do be sure all of your documentation is up-to-date before scheduling the delivery.
Follow On-Site Security Rules
Keep in mind that there will be additional security measures you must go through while you are on-site delivering commercial fitness equipment. For instance, cell phones are typically not allowed onto the property and must be left behind. In addition, you will most likely be escorted around the property and not allowed to walk freely.
No Pictures Are Allowed
When installing commercial fitness equipment, many people would want to snap a picture of the install for documentation or perhaps social media purposes. However, when visiting a Federal Government agency, photography is not allowed under any circumstances. A no photography rule is there to maintain the proper security for the facility. Cameras and other devices that can take pictures, like a cell phone, are not permitted.