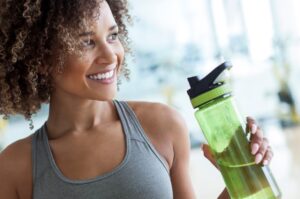 When staffing your fitness center, it may not always be possible to have every employee come in with a fitness background. It is actually more beneficial to balance your staff with experienced and inexperienced employees, in order to properly staff your fitness center. Take a look at these tips on how to train gym employees with limited fitness experience:
Promote Employees from Within to Retain Experience
If you want to keep your employees as long as possible, it is important for you to show them how much you appreciate them. If knowledgeable employees feel are not being recognized for their skills, they will look for work elsewhere. Keeping experienced and knowledgeable employees in your gym will provide your less experienced staff with valuable knowledge and training.
Shadowing Provides First-Hand Experience
Having the more inexperienced employees shadow those who have an abundance of experience is very beneficial. Shadowing allows employees to learn from each other and gives your gym staff advanced knowledge, without having to pay all advanced salaries.
Employ Students Studying to be Personal Trainers
Hiring on-staff members who are training to become personal trainers is extremely beneficial for both the students and your fitness center. Hiring students brings in valuable, up-to-date information to your health club, while also providing the student with first-hand experience in their field of study. Employing students will also greatly increase the odds that they will choose to work for your fitness center in the future and bring along their knowledge and experience. New employees are ready to go unsupervised when they have demonstrated that they are knowledgeable about the fitness center and how everything works. Keep all of your employees up to date and educated about new equipment and fitness trends to keep customers safe.