Before you become a personal trainer, you will need to be certified so you have credibility and the knowledge to cater to clients safely. Different certifications allow you to pursue different opportunities and can have a strong impact on your career and future in the industry. We know you only have so much time in your schedule for pursuing certifications, so it's important to find a certification organization that fits your needs. To help you make the right decisions when it comes to your career, here are a few helpful tips:
 Select a Type of Certification to Attain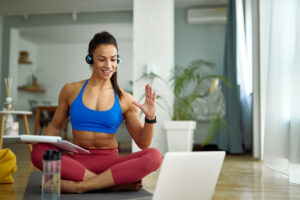 There are many different generic types of training certifications that you can aim toward, such as:
In addition, there are also specialties you can get certified for so you can narrow down your career goals:
Research each before you commit to find out which area suits your needs and goals best. You don't want to find out that the path you chose isn't for you. For instance, if you want to lead youth group fitness classes, attaining a Group Fitness Instructor certification along with a specialty in Youth Fitness would be the most useful path for your goals.
Compare Certification Organizations
There are many different accredited organizations available for you to choose through whom to get certified. Popular organizations include, but not limited to:
ACE: "Achieve, Certify, Educate"
ACSM: American College and Sports Medicine
NASM: National Academy of Sports Medicine
Each organization's website will include comparative information that will easily allow you to see the pros and cons of each for your specific certification preference, helping you decide. There are differences between each organization in terms of:
Cost
Timelines
Credentials
Requirements
Research each organization and their requirements thoroughly to find the best fit for you. Keep in mind that almost all organizations require a valid CPR/AED certification in order to enroll to complete any exam. Even if it's not required, it's a good idea to get certified anyway—doing so will help your credibility as a trainer and potentially save a life.
Maintain All of Your Certifications
After you have become certified, make sure you keep track of when they expire. That way, you can continue your career as a certified personal trainer. Certifications generally expire one year after you've completed your certification and the expiration date can be found on your certificate. To renew your certificate, you will need to take continuing education courses—at least two per year. If your certification has already expired, don't worry—you can get recertified without having to retake the exams for up to two years. Past that, you will have to restart from scratch.