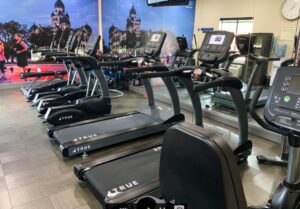 Installing a fitness center in your hotel is not hard, but it does deserve some consideration. Here are a few tips to make sure you get the greatest benefit out of your new hotel fitness center:
Place the Fitness Center Where Guests Can Easily Find It
You want to make sure your fitness center is easy for your guests to find and use. Placing the gym near the lobby benefits for both the guests and the employees. Front desk staff can monitor the facility, while it is easy for guests to see when they check in and find later on to use.
Train Your Staff Appropriately
It is very important that your staff be properly trained regarding the fitness center and how it will be used and maintained. Cleaning, equipment maintenance, and fitness center rules should be discussed with all employees so there is no confusion.
Devise Proper Security For Your Fitness Center
You want to make sure the proper security measures for your hotel's fitness center are being taken. Leaving the door to your hotel's fitness center unlocked and available to anyone who walks by is not safe for your guests or your employees. Installing a key-card entry system at the door will ensure that only registered guests can use the facility.
Maintain Equipment for Guest Safety
Maintaining your commercial fitness equipment is essential for guest safety. You want to make sure your guests can use this facility risk-free and have an enjoyable experience. Make sure you and your staff are aware of what maintenance needs to be done on the equipment and when it needs to be done.
Implement a Maintenance Schedule
Knowing what equipment needs maintenance can be easily accomplished by implementing a maintenance schedule at the front desk for you and your staff to follow. Be sure to warn guests of malfunctioning equipment by unplugging the equipment and placing an "Out of Order" sign on the piece until it is working properly again.