TRUE has been in the fitness industry for over 30 years. We have the experience to understand each of our customers' unique needs and pride ourselves on tailoring our premium products to your club or facility, including the hospitality industry.
We are introducing our new series, The TRUE Experience. We serve a range of markets and are here to show you today how we best serve the hospitality industry. Stay tuned as we highlight our additional markets ranging from Health Clubs, YMCA's / JCC's to Student Recreation, Medical, and more!
Equipment Built For The Long Run
As a premium commercial fitness equipment manufacturer, TRUE builds equipment with both you and the user in mind. We engineer our equipment with premium components built to last. In addition to quality and durability, we manufacture specific pieces with our hospitality market in mind, including space-saving designs to optimize your facility's layout. TRUE provides an array of options to choose from, including featured pieces selected to best fit the hospitality industry.
Cardio Equipment
400 Treadmill
The 400 Treadmill provides your commercial facility with a high-quality experience and reliable performance. This commercial treadmill provides our fan-favorite features such as HRC Heart Rate Control® and our low-impact Soft System®.
Choose from a variety of console options to offer the technology and features that best fit your facility.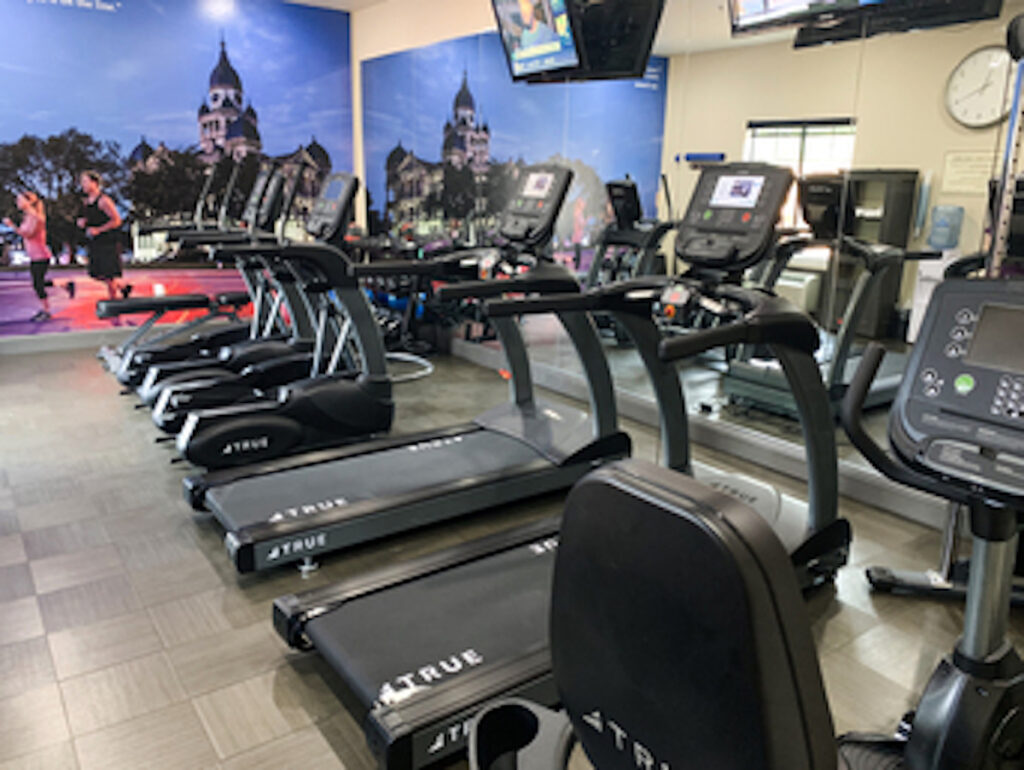 400 Elliptical
The small and compact footprint of the 400 Elliptical provides a space-efficient machine to fit in tight spaces where a traditional front or rear-drive ellipticals may not work.
Our 400 Elliptical provides user-favorite features such as Cardio 360™ – a personal trainer built directly in the machine that offers guided total-body workouts. Pair the 400 with the console that best works for you: the Envision, ShowRunner, Envision 9, or Emerge.
400 Upright Bike
Quality material meets an intelligent design in our 400 Upright Bike. Our bike offers one of the lowest step-up heights, providing easy entry and safe access for users. In addition, the 400 Upright Bike provides a self-generating capability depending on the console, 30 resistance levels, and dual-sided pedals with ratcheting straps.
400 Recumbent Bike
Like the 400 Upright Bike, the 400 Recumbent Bike provides a walk-through design and features a seat that reduces back stress. The 400 Recumbent bike offers simple programming, making exercise both easy and enjoyable for all.
Strength
SM-1050 Quickfit Pro
TRUE's SM-1050 Quickfit Pro integrates seamlessly into your hospitality facility. The Quickfit Pro features modern styling, durable commercial construction, and a space-efficient footprint.
Exercisers will enjoy six engagement points, offering a wide range of traditional, sports-specific, and functional training exercises. The Quickfit also provides a color-coded procedure label that shows 18 exercises that guests efficiently perform, targeting legs, chest and back, shoulders, arms, core, and sports-specific exercises.
3-Tier Flat Tray Dumbbell Rack
The FS-24 3-Tier Flat Tray Dumbbell Rack features a compact storage solution for your facility's kettlebells and dumbbells, with optional medicine ball storage. This rack also comes with optional kettlebell storage, allowing you to provide an array of options to your guests.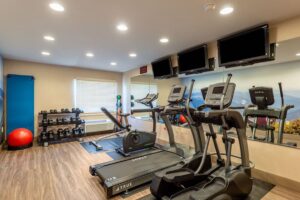 Group Training
Atlas 200
The space-efficient Atlas 200 Group Training System is fully customizable for your hospitality facility. Choose what model fits your storage needs, then select between a variety of functional trainers or the XFT-HRK Half Rack. Add a Suspension Bracket, Heavy Bag, or Ropeflex® for your rear end frame, then add any optional storage solutions and training tools you may need.
TRUE also offers optional accessory packages that include kettlebells, resistance tubing, jump ropes, battle rope, and medicine balls to complete your setup. We take all of the guesswork out of what your guests want and help you make the right decisions for your facility.
Why Choose TRUE
"TRUE is a great partner for hospitality because we offer durable yet stylish equipment that spans over multiple price points. Whether we're outfitting an economy or luxury fitness center space, we provide options that withstand multiple guest usage over time and stay beautiful years down the road.
My favorite TRUE piece for hospitality right now is the Atlas 200 functional training system attached to the FT-900. Functional training is a popular trend for physical activity, and I love that TRUE provides a space-efficient unit where hotel guests can feel like they're training at the gym they use while at home."
– Nikki Reifschneider, Director of Hospitality.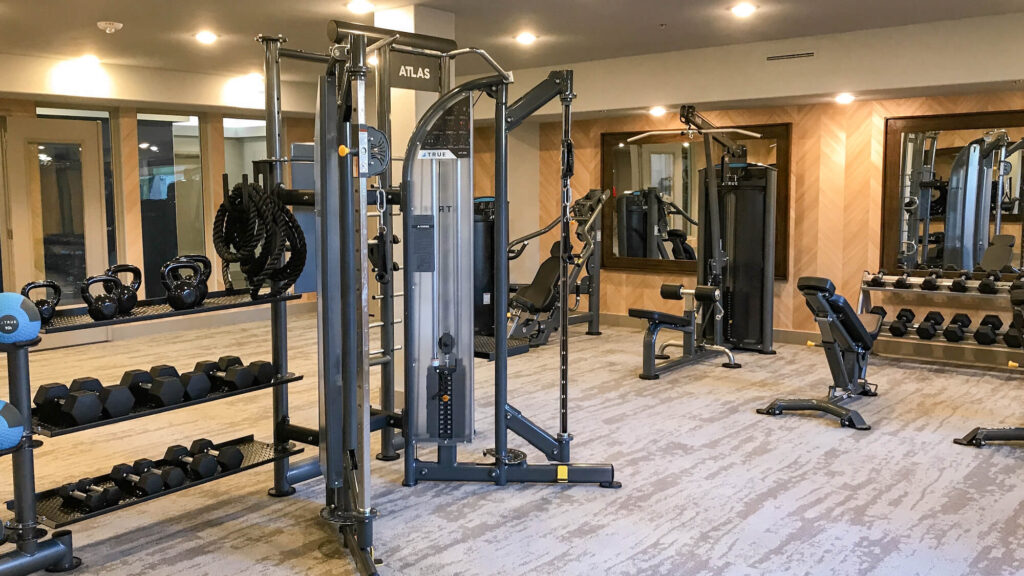 TRUE is much more than a fitness equipment manufacturer. As a customer of TRUE, you become part of the TRUE family. We support you every step of the way. Our experienced and dedicated team provides end-to-end service from facility planning to maintenance to equipping your machines with the newest technology.
Ready to bring TRUE to your hospitality facility? Contact us today to learn how we can help you.