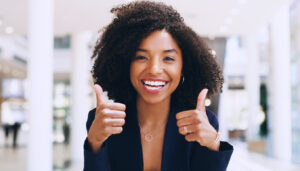 Encouraging your employees to begin a new fitness routine is not necessarily the easiest task. Luckily, there are ways to get them motivated: reward employees for utilizing your company's in-house fitness center. A reward system is a good way to motivate employees and keep them interested in the work environment. Here are a few ways you can reward and encourage your company's employees to use your in-house fitness center:
Explain the Purpose Behind the Fitness Center
Upon opening your new in-house fitness center, host a company meeting explaining the purpose behind it. After the meeting, give your employees a tour of the fitness center and explain all of the features and equipment it has to offer. Your employees will appreciate your honesty and desire to include them and will be less intimidated by equipment they've never used before. During this time, invite them to give you their opinions about the gym.
Hold Small Internal Contests
A little friendly competition is a great way to motivate and encourage your employees to begin utilizing the in-house fitness center you have provided for them. Come up with a fun contest or competition that can be accomplished by all, no matter what fitness level. For example, log minutes each individual staff member spends in the fitness center each week or use pedometers or console technology to track their progress. Once employees begin to use the fitness center and become more comfortable, they will return on a more regular basis.
Offer Prizes to Employees Who Use the Fitness Center
Not everyone works out on a regular basis. So to encourage those who have no interest in your office's in-house fitness center, try offering rewards and prizes on a weekly or monthly basis. Simple items can do the trick:
T-shirts
Water bottles
Gift cards
An extra vacation day
As employees begin to feel more comfortable using the in-house fitness center and getting used to having one available, they will be prone to use it more frequently.