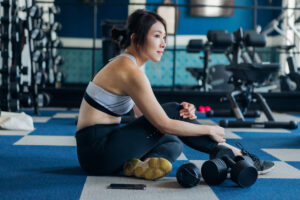 Unless you've been living under a rock, you're probably aware that hotel gyms have not only become expected by frequent travelers, but are expected to be high quality, full fitness centers. As a result, your hotel's gym can have a make-or-break effect on overall customer satisfaction. To tip the scales in your hotel's favor, make your gym a place that your guests want to be. The key is to realize that everything in your hotel is linked. Therefore, your hotel gym should be consistent:
With the rest of your hotel's experience
Across your franchise
That being said, it's ok to get creative with your guests' fitness experience to stand out from other hotel chains.
The Overall Hotel Experience: What Your Guests Expect
Even if the rest of your hotel experience is of five star quality, a bad gym experience could knock your hotel's reputation down a few pegs. This problem can multiply if your competitors' gyms draw customers away from your hotel. The solution is to ensure that your hotel gym experience is as good—if not better—than the overall hotel experience. Other than the obvious needs like a clean environment and working equipment, your guests are probably expecting a certain level of quality. The last thing they want is a machine that limits the breadth of their workout. Investing in legitimate commercial fitness equipment will lay the foundation for a better gym experience at your hotel. However, many frequent travelers accept that hotel gyms are not as fully functional as fitness clubs. Surprise them by providing workout tips on the walls that put a new twist on old tricks. Or give them options to workout in their room like providing fitness DVDs or complimentary workout mats.
Gyms Across Your Hotel Franchise
If you own a chain of hotels in different cities, each hotel's gym should be as consistent and high quality as the other. Offer the same basic equipment from types of treadmills to weight machines. As a result, your guests will view your brand as one solid experience, making them more likely to choose you again in the future.