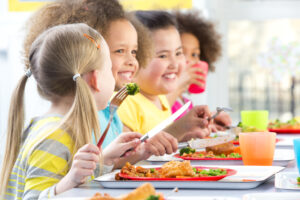 Childhood obesity is more prevalent today than it was in our parent's time. Since the 1970s, childhood obesity has more than tripled. Because children are less likely to walk or ride their bikes to places like school and are more apt to engage in sedentary activities like video games, their physical fitness has declined. Thankfully, community programs like the YMCA are dedicated to the fitness and well-being of child and adolescent health. But are your YMCA programs really doing everything they can to fight this growing problem?
Fully Understand the Risks of Childhood Obesity
For some children, the economic and educational level of their parents is associated with obesity. Children whose parents are less educated (e.g., did not finish high school or college) or are low-income have a higher risk of becoming obese in childhood than those children whose parents finished school. Children who are obese have a higher risk of:
Diabetes
Heart disease
Osteoarthritis
Avoid Lecturing and Get Active
Exercising doesn't have to be boring or a chore. Don't lecture your child about exercising. Instead, do it together. YMCAs are an excellent way for families to exercise and have fun together through fun physical activities like basketball and swimming.
Get the Community Actively Involved
Since YMCAs are community based, they offer low-cost childhood obesity prevention programs. Through these programs, families are educated about how to achieve a healthy lifestyle. The YMCA's Healthier Communities Initiative is one such program. Encourage the people in your community to volunteer or sign up to participate in such programs.
Start at the Source: Inform Parents
Prevention begins at home. Hold classes at your YMCA aimed at parents to educate them about childhood obesity and how they can help prevent it:
Be a role model: Kids learn by example, so teaching parents how to stay healthy will encourage them to pass down healthy habits to their kids.
Recognize the signs: Some parents don't want to admit that their child is overweight. Teach them how to recognize the signs and not make false assumptions.
Limit screen time: Encourage parents to limit their kid's screen time (watching TV, playing on the computer, etc.). Discuss with them the benefits and how screens are more likely to make kids sedentary.
Work with Schools
Children spend much of their time in school, which present an excellent opportunity to work with schools to set up educational programs to teach kids healthy habits. For example, the Y Club is a before and after school program that works with local school districts. There, kids receive:
Help with their homework
Physical activities
Socialization with their peers
Work with schools in your community to set up before and after programs if they are not available.