Established mossy oak trees line the picture-Esque winding roads of St. Simon Island. Situated off of the Georgia coast, the island is home to the esteemed Frederica Golf Club.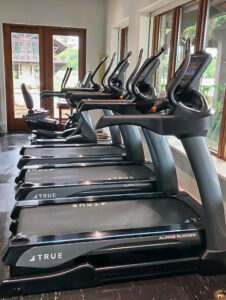 As a private golf club, Frederica is "dedicated to creating an unmatched golf and club experience." Frederica Golf Club strives to provide an outstanding experience through world-class facilities and staff.
A Conversation With Scott Fedisin From Frederica Golf Club
We had the opportunity to speak with Scott Fedisin, Director of Fitness at Frederica Golf Club. Scott grew up playing every sport as a kid. In college, he transferred his Pole Vault career for Rugby. In addition to being an athlete, he worked in the physical therapy department taping, icing, and rehabilitating – always working on injuries. 
His experience in physical therapy and college athletics brought him to his career where he spent 12 years working at the PGA National Golf Club in addition to splitting his time working in a physical therapy clinic. He worked to make individuals stronger while also focusing on functional training. 
After his time in South Florida, Scott moved to St. Simons Island where he trained at the Fitness Center of Sea Island and is now the Fitness Director at Frederica. Originally for members use, Scott transformed the fitness center into a space to train touring pros, baseball players, professional athletes, and members of the club.
Training With Scott On The TRUE Fitness Equipment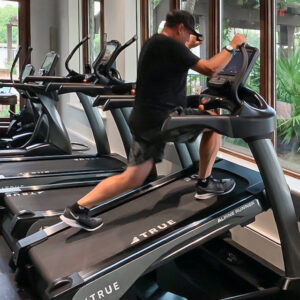 When players train with Scott, they know to go directly to the TRUE Alpine Runner. He appreciates the small footprint and how it fits perfectly in his space. Members can fire up more muscles. Personally, Scott uses the Alpine Runner at 30% incline at 1.5 MPH for walking lunges. Frederica is filled with premium TRUE equipment, designed to meet the needs of all athletes. In addition to the Alpine Runner, Frederica also has the Spectrum, 900 Elliptical, Traverse Lateral Trainer, 900 Recumbent Bike, and Upright Bike, as well as a selection of Fuse and XFW strength machines. 
Wondering why Scott enjoys his TRUE equipment? Scott has been in the fitness industry for over 25 years and has experienced gyms and equipment throughout the company. He's had TRUE equipment in every facility he has ever trained at and stated his "experience has always been solid with TRUE. I'm not milking it or anything. It's good equipment."
Want to learn more about bringing TRUE to your facility? Learn more from your TRUE sales representative.