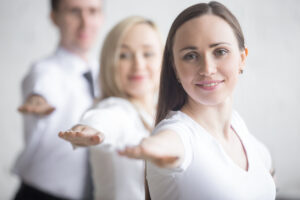 Many businesses have started incorporating fitness into their employee's everyday work routine in order to promote a healthier lifestyle. Corporate wellness programs are fantastic ventures for employers to increase employee morale and overall productivity. The big question now is: will implementing a corporate wellness program be enough to get your employees headed in the right direction or should you hire a corporate wellness expert?

Get an Extra Dose of Employee Encouragement
While providing a corporate wellness program is a great way to encourage your employees to stay fit, it may not be enough to get them up and moving. Many employees may show interest but may not know how to get started on their own. A corporate wellness expert is a great asset to your business in such cases. Corporate wellness experts can provide the extra dose of encouragement and motivation your employees need to take advantage of the wellness program's offerings. Rather than give that responsibility to an existing employee, a wellness expert can focus all their attention to improving your staff's health.
Provide Accurate Information and Techniques
Bringing in corporate wellness expert will allow employees to gain more valuable and accurate information and fitness techniques. If employees attempted to jump into the wellness program on their own with no real knowledge, it could be dangerous. A corporate wellness expert can be there to make sure all employees are executing proper technique and reaping the most benefits from the wellness program. All questions, comments and concerns regarding health and wellness and the program would have a reliable person in charge to address any questions or concerns.
The Downside: Experts Can Be Costly
The only con in regards to hiring an expert for your corporate wellness program would be the cost. Make sure you budget correctly and know how much you can afford to spend on an expert before deciding to hire someone.