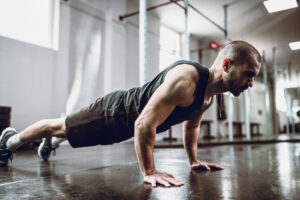 Fitness centers are essential for those involved in the military in order to maintain their physical fitness. However, there are some hurdles when designing a fitness center for a remote military location, including:
Electricity limitations
Security
Repair
Shipping
These are all issues you have to think about that you could avoid if your fitness center was located in a central location. If you are to successfully design a fitness center for a remote military location, you must take these variables into account to ensure that it is safe and the right equipment will be available.
Check for Electrical Issues
Remote locations often lead to utility issues such as limited electricity. You may need to look into utilizing generators or off grid power systems to power your fitness center if electricity does not run to your location or does not supply a stable connection.
Implement a Security System
Keeping employees and guests at your fitness center is of the utmost importance. By taking the necessary security measures for your specific location, dangerous situations can be avoided. Implementing an access system where only authorized personnel are permitted is a great way to ensure the safety of those in the gym,  as well as tracking who uses the facility.
Learn How to Repair and Maintain Equipment
Fitness equipment requires maintenance and sometimes repairs. Be sure to effectively train all employees how to maintain and repair all equipment before opening the doors to your fitness center. Calling a repair technician to come take a look at the problem may not be an option given your remote location, so be prepared for the worst.
Check Possible Barriers to Shipping
Make sure you take the cost of shipping, as well as the regulations for shipping into consideration. Be sure that shipping is even possible, given the remote and militarized location. If so, research costs as there may be fees or added costs for the distance.