Travel and leisure are some of the most difficult industries to keep up with the competition. If your fitness resort needs a boost of inspiration, take a look at what these 5 fitness resorts are doing right:
Canyon Ranch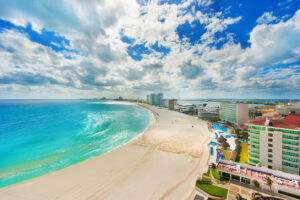 Canyon Ranch offers a wide variety of fitness facilities for those guests who are more experienced and looking for a challenge such as a triathlon training. Make sure that your guests have a range of fitness options that will cater to their individual fitness levels. This consideration is especially important to fitness veterans who need more of a challenge than the average guest.
Rancho La Puerta
At Rancho La Puerta, their food is grown and made organically on-site, catering to those guests who want to eat clean and avoid junk food. Healthy options are a must at your fitness resort. Good, balanced meals and snacks will let your guests have the energy they need to take on their day while being healthy and tasty.
Rosalie Bay Resort
Rosalie Bay Resort has a wellness coordinator on-site that works with and sends guests home with a custom-tailored wellness plan. The resort is also nature-inspired so guests get maximum relaxation and can focus on their health.
Having a custom wellness plan for guests will help ensure that the program will work for their individual needs. Fitness is not a one-size-fits-all activity, as everyone will have different goals. Take those goals into consideration for a well-rounded fitness program.
The Ranch at Live Oak
Sometimes, guests want to get away and have a schedule created for them. For those guests who prefer this option, The Ranch at Live Oak is a fitness resort for those guests who want to "detox" for a week. During that week, guests are surrounded by nature and away from technology, and have a strict schedule and organic and vegan diet.
At your own, fitness resort, offer guests the option to have a set daily schedule of activities and meals. Then, they can commit to their fitness and not have to wonder what they will do next.
The Westin Verasa Napa
The Westin Verasa Napa offers guests the gear they need like shoes and clothing so they don't have to bring their own. Before they leave the hotel, guests leave the gear in a provided mesh bag in their room for staff to pick up and clean for reuse.
Offering fitness bags to guests who stay at your fitness resort is always welcomed. It shows that you are dedicated to your guest's health and fitness needs. Let guests know when they check-in that gear is always available to them should they need it.