The Alpine Runner Incline Trainer takes users to new heights and is the ultimate incline training tool. TRUE's Alpine Runner delivers a dynamic workout for your members while being easy to maintain for your commercial facility! 
We introduced the Alpine Runner in 2016, and it quickly became a fan favorite in gyms around the world. Today, we are discussing a few of the premium features that users and members appreciate on the Alpine Runner. 
Incline Range Of -3% To 30%
Members love the Alpine Runner's incline range of -3 to 30%. While standard commercial treadmills only reach 15 to 20%, the Alpine Runner provides new training opportunities while offering less impact on joints. 
An independent, 3rd party lab study found that with the 30% incline and 3% decline, the TRUE Alpine Runner provides a more challenging workout. This independent, 3rd party study showed users of the TRUE Alpine Runner consistently self-selected higher speeds and incline levels, which burns more calories.
TRUE SOFT System Technology®
TRUE treadmills offer a unique cushioning system built to relieve the impact on joints. TRUE SOFT System Technology® allows your members to truly feel the difference in your TRUE equipment, bringing them back to their new favorite treadmill.
Quiet And Safe
The 5 HP AC Max Drive™ drive motor and Compression Elevation Motor with 1200 lbs. of thrust provide a powerful experience to members. Our premium incline motor and drive system was designed to be as quiet as possible, allowing your members to focus on their workout ahead. 
Our flywheel and motor are balanced together for a smoother and quieter experience. The reduced vibrations provide a premium running surface for members and increase longevity for surrounding parts for you. 
In addition, we designed the Alpine Runner to be a safe experience for all runners. We utilize a variety of technology including User Present Detection™ and a dual brake system. Our emergency stop locks the belt at higher inclines and includes a dynamic brake system to prevent the belt from overspeeding at high inclines. 
Vertical Upper Handgrips
The vertical upper handgrips on the Alpine Runner Incline training offer heart rate monitor sensors and speed/incline adjustment buttons. These handgrips are unique to the Alpine Runner and provide comfortable support at the highest incline. 
Members also appreciate the opportunity to use the built-in sensors to monitor their heart rate and control speed and incline without having to take their hands off. This is an added safety feature that all members will appreciate. 
Variety Of Console Options
Members love the variety of console options available on the Alpine Runner. With 5 consoles to choose from, you can add the option or options that work best for your members and facilities.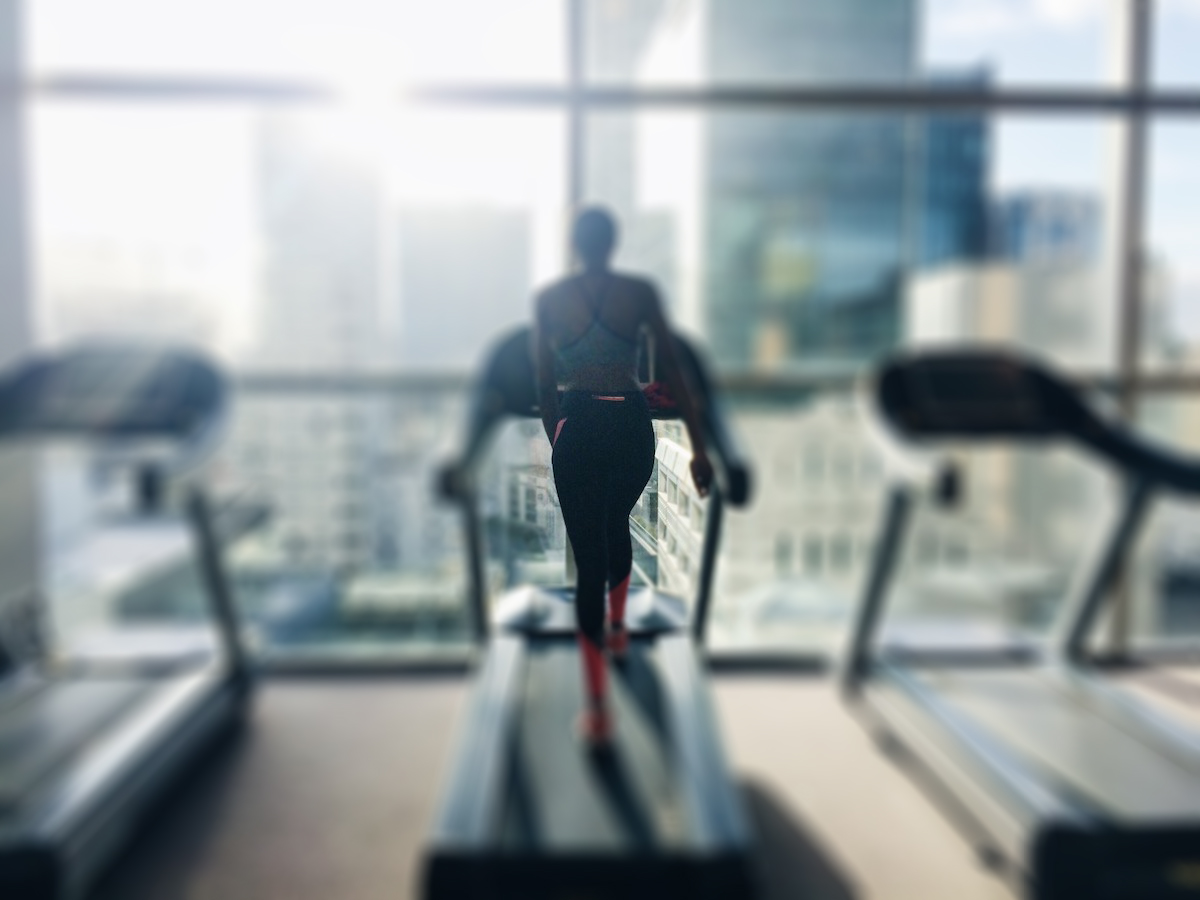 The Ignite console is perfect for high-intensity interval training with its easy-to-navigate button options. Members can work up a sweat while easily selecting between a variety of incline and speed options. As soon as they push the quick-touch buttons, they're off to their next working interval or resting period. 
TRUE's Emerge console offers a simplistic and inviting design. The easy navigation of the Emerge appeals to all users and meets the needs of every level of members.
Our Envision 9 touchscreen console provides an intuitive design packed with enhanced programming. Your members can discover a variety of built-in workouts including:

TRUE's Cardio 360™  
HRC Cruise Control
Monument workouts

TRUE's newest console, the ShowRunner, offers a personal viewing and TV entertainment option that appeals to all members. The 16" integrated LCD screen provided networked television viewing and mirroring capabilities.
The Envision touchscreen console offers a 16" screen with a contemporary design and intuitive framework. Options like a built-in cooling fan and tablet holder add to the already premium offerings of the Envision. Your users will appreciate the variety of built-in programming that helps members meet their goals.
Whether you're new to TRUE or looking to add the Alpine Runner Incline Trainer to your current cardio product lineup, our dedicated and experienced TRUE sales representatives are here to help you! Reach out to a TRUE sales representative today to take your members to new heights!