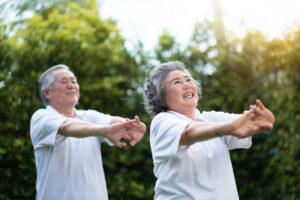 Physical fitness is just as important in your 60s as it is in your 20s. However, as we get older, we often require different techniques in order to exercise in the safest manner possible. In addition, many seniors need extra encouragement to stay fit as their bodies begin to slow down. The YMCA attracts many senior citizens who have the motivation to remain active, but do not necessarily know the best methods to do so. Check out the tips below about how to encourage seniors to get in shape and stay fit.
Offer Senior Classes
A great way to encourage seniors to remain active and fit is to make them feel comfortable about doing so. Try hosting a few classes a month focusing solely on senior fitness. These classes can demonstrate the best techniques seniors can use on various pieces of commercial fitness equipment within your gym. These classes can also provide at-home techniques when customers cannot make it into the gym.
Provide Informational Sessions
These sessions can be hosted once or twice a month and can provide vital fitness information for seniors attending your gym. Such topics can include:
Safety practices
Senior health
Testimonials from other seniors who have moved forward with their fitness
Implement the Buddy System
Having someone encouraging and motivating you to get yourself to the gym to workout is a huge help. If seniors in your community are having a hard time making themselves get to the gym to get active, try implementing the Buddy System. They can sign up to be paired with another individual, or choose their own buddy that will help provide the encouragement they need to stay active. Senior obesity is on the rise and it is important to take action now, while we still can. Help your community by encouraging senior fitness at your local YMCA fitness center and help lower the number of seniors affected by obesity.