When members come to exercise at your fitness center, they want a club that is for more than just working out. They want a place where they can feel welcome and have other benefits like luxury options that will make for a positive experience.
Let Members Relax with a Sauna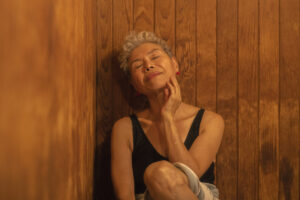 Workouts can be tough and members may be sore and in need of relaxation after they're done. Adding a sauna to your fitness center will give them a place to relax and socialize with their friends and other members. In addition to relaxation, research suggests that saunas may improve heart health. According to the American Heart Association, saunas pose no health risk to healthy persons. Nevertheless, make sure that you have staff monitoring the sauna to make sure it's not misused and offer water to members to they don't get dehydrated.
Give Members a Post-Workout Massage
After working out, members of your fitness center will be thinking about getting in some relaxation and relieving their sore muscles. While they may have methods of giving themselves a massage at home, they could be looking for a massage that will specifically relax their post-workout muscles. Offering them professional massage services will not only help them relax, but help them recover from their workout.
Have a Healthy Café to Encourage Better Eating
Members at your fitness center will undoubtedly be hungry after their work out. Instead of letting them get something fast on the way home, offer them an in-house café. A café at a fitness center may seem like an odd choice, but some fitness centers are incorporating cafes with healthy food options to encourage their members to eat better. A good café can help boost membership and customer satisfaction by offering them a place to grab something to eat before they go home. The options offered at the café should be: